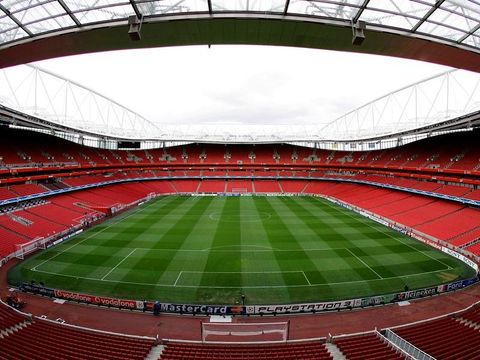 Last month, Samir Singh, a representative for 'Arsenal in the Community' at the Arsenal Football Club, spoke about the importance of sport within the local area.
Samir Singh who was educated at the University of Oxford and Westminster School in London, described how 'all [football] clubs do fantastic work in the community' and that it's of vital importance Arsenal FC 'challenges discrimination' and provides a 'comforting environment' for disadvantaged individuals.
The movement has been developed with the construction of Arsenal's Emirate Stadium in 2004, which replaces the clubs original ground in Highbury and Islington. This year Arsenal celebrates their 125th birthday and Singh claims the clubs accomplishments are partially down to the new stadium, which boasts a capacity of 60,432.
'The ground has most definitely been the biggest change of all for Arsenal. It's effected everything. Our development, growth and whole way of thinking.'
Singh also praises the media and explains press coverage is essential for success. Having been the first football club ever to be shown on live television, technology and the press have had a huge impact on the clubs development.
'The media is so important to us', says Singh, 'our manager [Arsene Wenge] speaks a total of seven languages… and we have players from 23 different countries'.
It is due to this diversity Arsenal has become the success it is today, Singh explains.
He adds: 'Our press room is something we pride ourself on, it fits a total of around 200 people… On a busy match in the past it's accommodated as many as 300!'